Did you know there is a pumpkin shortage? Not that you would know this if you only read food blogs (which I've been known to do some days), as there are tons of delicious pumpkin recipes going up. I'm not hating on pumpkins, but apples need some love too. So, I put together this apple recipe round up (our first ever round up – yay!).
This blog post can barely contain apple deliciousness of this magnitude!
In bringing you this round up, I hope you too are inspired to bake something appley delicious. I was. I made an awesome French Apple Cheesecake.  And now that it's gone and I'm looking at these pictures again, I want to make something else.
So enough with me talking. Enjoy these delicious pictures and please check out the foodies who have shared them.
Buttery Cinnamon Apple Pancakes
from I Adore Food
Pastry Wrapped Caramel Apples
from That Skinny Chick Can Bake

French Apple Cheesecake
from The Keenan Cookbook
Caramel Apple Cheesecake Cookie Bars
from Pass the Sushi
Homemade Apple Crisp
from In Good Taste
Salted Caramel Apple Pound Cake
from Evil Shenanigans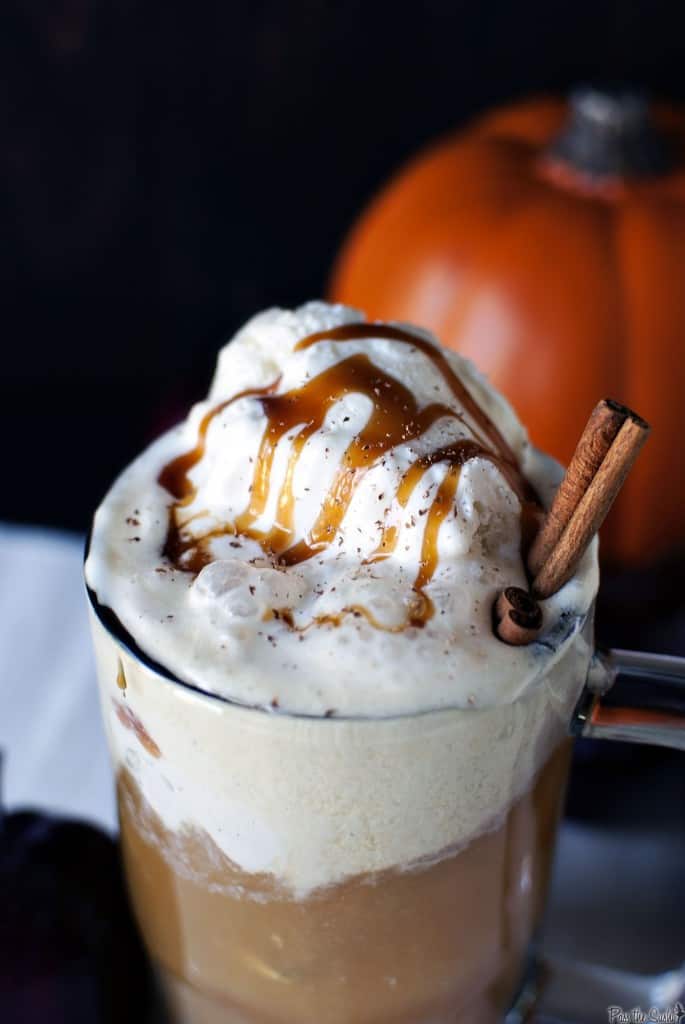 Apple Cider Floats
from Pass the Sushi
Apple Pecan Cheesecake
from Baked By Rachel
Apple Cider Doughnuts
from Cook Like A Champion
Apple Cinnamon Sticky Buns
from Baked By Rachel
Whole Wheat Apple Cider Pancakes (Healthy Breakfast)
from All Day I Dream About Food
Double Crumble Hot Apple Pie
from Keep It Sweet
Caramel Apple Dip
from Colourful Palate

Accidentally Scuffins
from Keep It Sweet
Also, see Laurens Home Made Applesauce and Fall Trifle
Apple Pie Egg Rolls
from Miss In The Kitchen
Fresh Apple Cake
from Miss In The Kitchen
Caramel Apple Cake
from I Was Born To Cook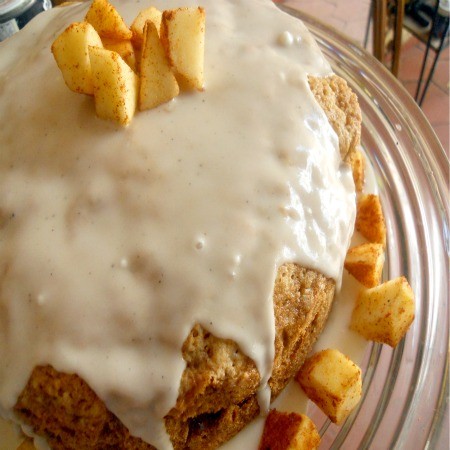 French Apple Cake
from Crepes of Wrath
Apple Crumb Pie
from Gingerbread Bagels
Apple Streusel Bars
from Crepes of Wrath
Mini Lattice Top Apple Pies
from Crepes of Wrath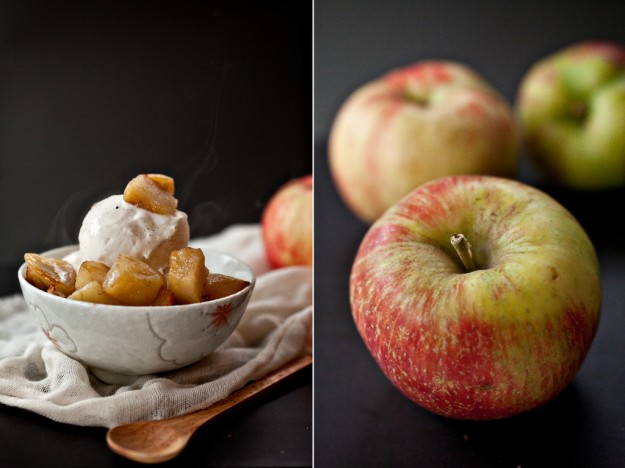 Roasted Apples
from: Not without Salt
And lastly, my favorite apple recipe at the moment simply (and beautifully) because of my wonderful association I have with it.
Apple Cider Muffins
from The Keenan Cookbook
Thank you to all the Food Bloggers for joining in this Apple Recipe Roundup!